Let us introduce our Spanish partner TEOYLEO!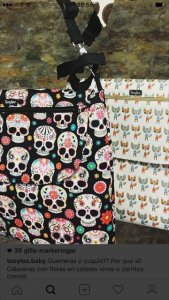 The brand TEOYLEO is well known for it´s cool, colorful and creative design and patterns.  They customize products such as strollers, footmuffs, diaper bags, etc., always with a personal touch. TEOYLEO also has a corner shop in Zaragoza, as well as a web shop. Apart from their own brand, they have also handpicked a couple products from other brands. We, at IN THE POCKET BABY, are of course very happy and proud that TEOYLEO has chosen to sell our Baby Seat in their shops for many years now!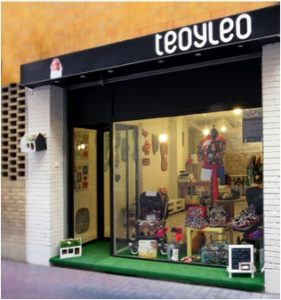 Naomi & Eva at TEOYLEO says:
"We've been loving the super comfy and useful fabric high chairs for many years now, and so do our clients! We love Families-on-the-go, and our clients love useful products that make their lives easier".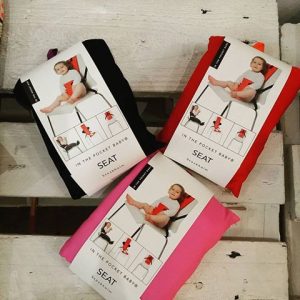 We at IN THE POCKET BABY really like TEOYLEO´s colorful and creative design, and especially the pattern with the Mexican skulls  – Rock n´ Roll!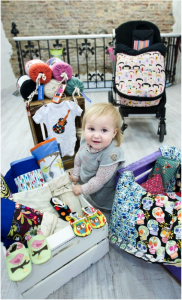 If you are in Zaragoza, pay them a visit!